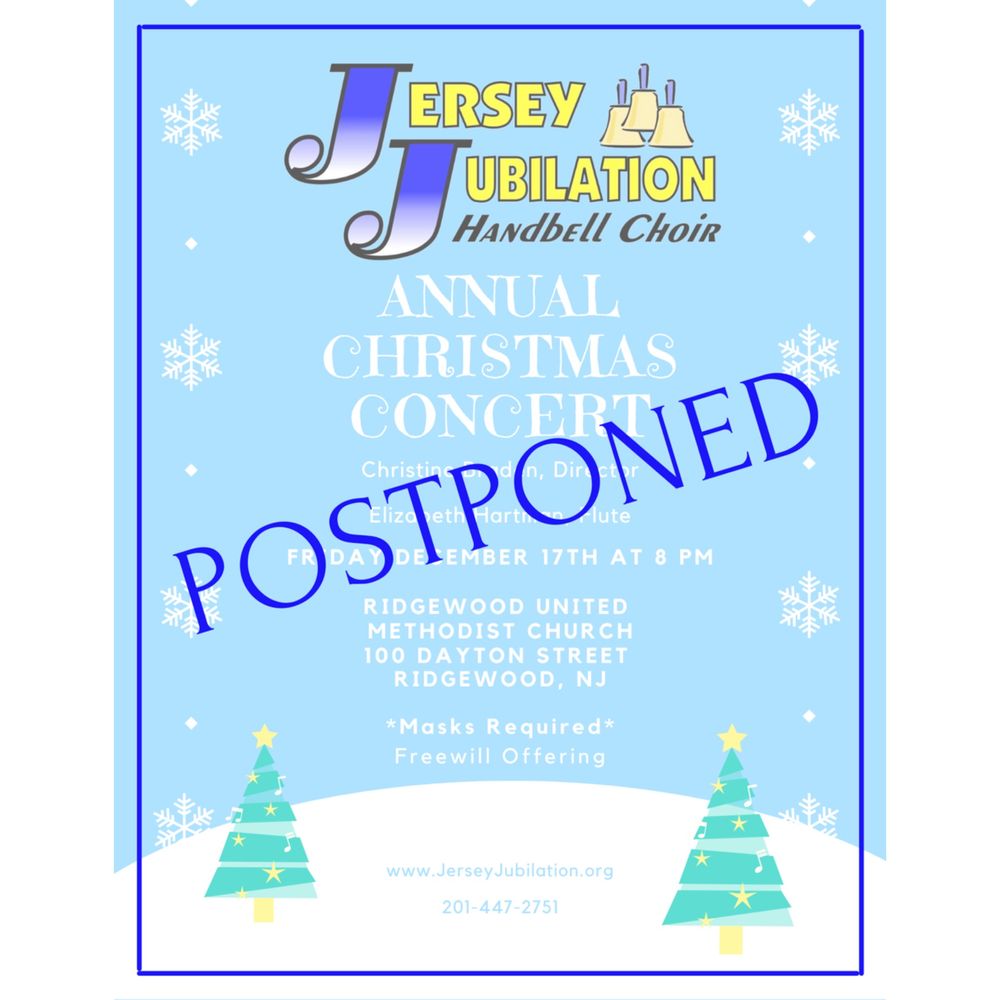 December 17th RidgeWood United Methodist Church Concert PostPoned december 19th Secaucus Library concert cancelled
Due to COVID concerns Jersey Jubilation has made the decision to postpone our December 17th concert at Ridgewood United Methodist Church and cancel our December 19th concert at Secaucus Library. We hope to reschedule our Ridgewood concert for a date in January and will be sure to circulate additional information as soon as it is available. 
We wish you all a healthy and happy Holiday Season and we hope to see you in January!
Musically Yours,
Jersey Jubilation
Please click on any of our events below for more information.
If you are interested in having Jersey Jubilation perform at your venue or event, please send us an inquiry by clicking here.